This was a very good training course and I have learnt a lot here with AWCC, thanks for a great week.
Jaden Camilleri – Derrickhand – Easternwell 
I have walked away with a great deal of knowledge from attending this course, the homework was beneficial in helping to retain the information that was taught in class.
Dean Standge – Derrickman – Easternwell at AWCC with IWCF & IADC
A great BOP course, the trainer was through in making sure we had a grasp on the concepts of all the lessons that we had to get through during the program.
Andrew Ellis – Derrickman – Easternwell 
As this was my first BOP school I was impressed with both the course layout and the homework program to back up the learning from throughout the day.
Mitchell Bourke  – Derrickman – Easternwell 
I was very happy with this course being my first time, I would have no problems with reccomending AWCC to others who are looking do do their BOP ticket in the future.
Campbell Marr – Motors – Easternwell  at Australian Well Control Centre with IWCF & IADC
This was a very informative course and I have left AWCC with a lot of new knowledge from doing this course, thanks for a great few days.
Heathcliff Green – Lead Floor Hand – Easternwell 
Thanks for a great few days, there is a lot of information to take in over a short timeframe but you have a well layed out course that ensures there is still time to go over any problem areas.
David Lameree – Derrickman – Easternwell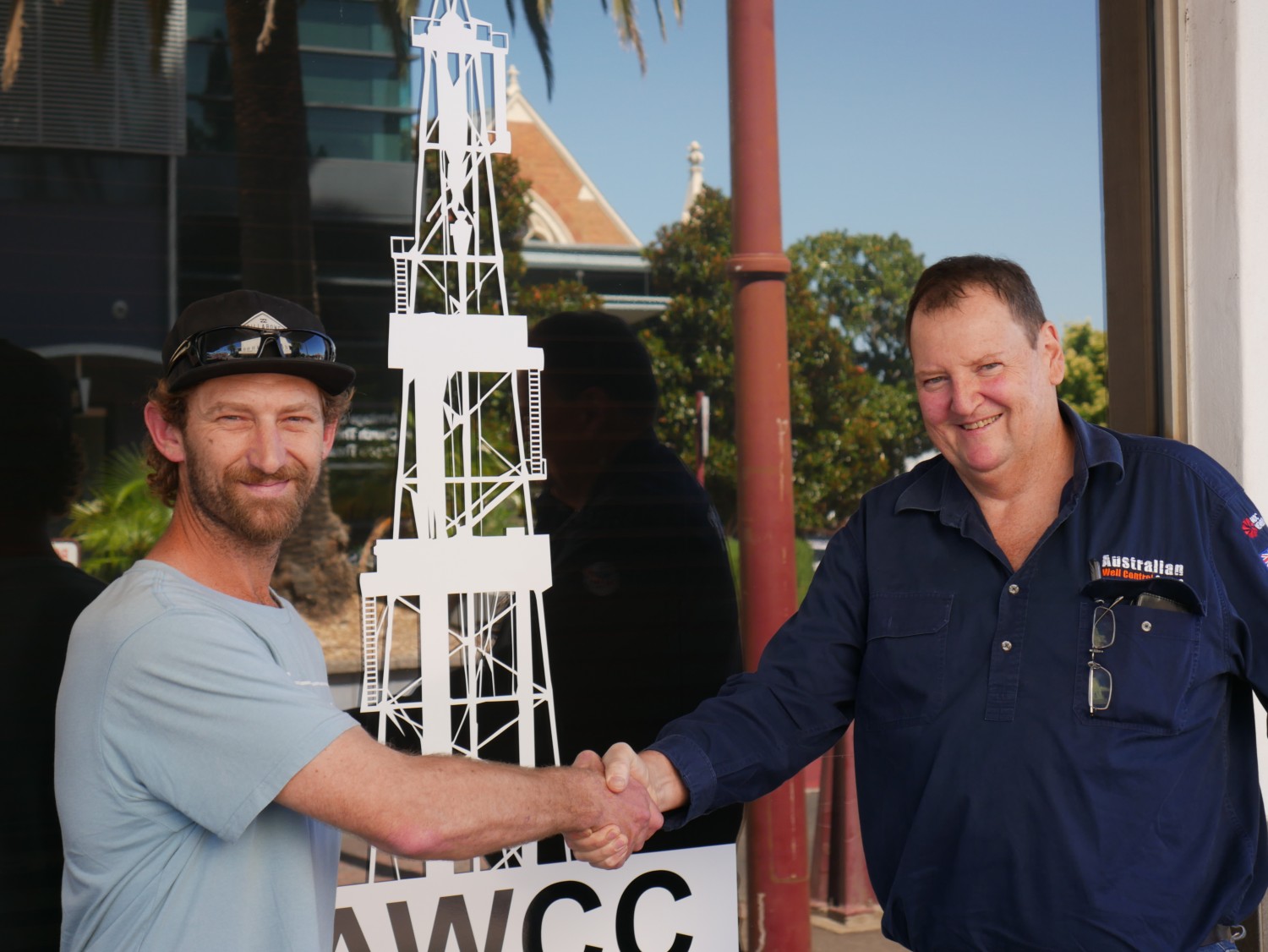 I would recommend AWCC to anyone who is looking to obtain their BOP ticket.
Mark Hill – Derrickman – Saxon